It is rare when a property deed tells a story, much less an eloquent one. But when Dwight Dalbey decided to gift his never-plowed tallgrass prairie in Gage County to the University of Nebraska Foundation in 1944 to benefit University research, his words were chosen carefully. As a result, he conveyed more than 503 acres in the deed; he also conveyed a bit of history, his family's attachment to the land and his wishes for conservation. Seventy-six years later, these words guided the University of Nebraska Foundation's decision to do something the original deed did not — protect this native grassland forever, through a conservation easement that was donated to the Nebraska Land Trust (NLT) in March.
Although Dwight did not require permanent conservation as a condition of his gift to the University, his words in the deed conveyed his thoughts; "The tract of land hereby conveyed is virgin prairie, untouched by the plow and now in the same state as it was at the time the sturdy pioneers came west in search of opportunity and began the building of a new empire in America. Among these pioneers, and sharing their vision, was Ford Lewis, the father of my beloved wife and helpmate down through the years, Hannah Virginia Lewis Dalbey. From her father she inherited his appreciation of the prairie, and it was her wish, as well as it is mine, that this bit of this great inland empire be preserved in its natural state."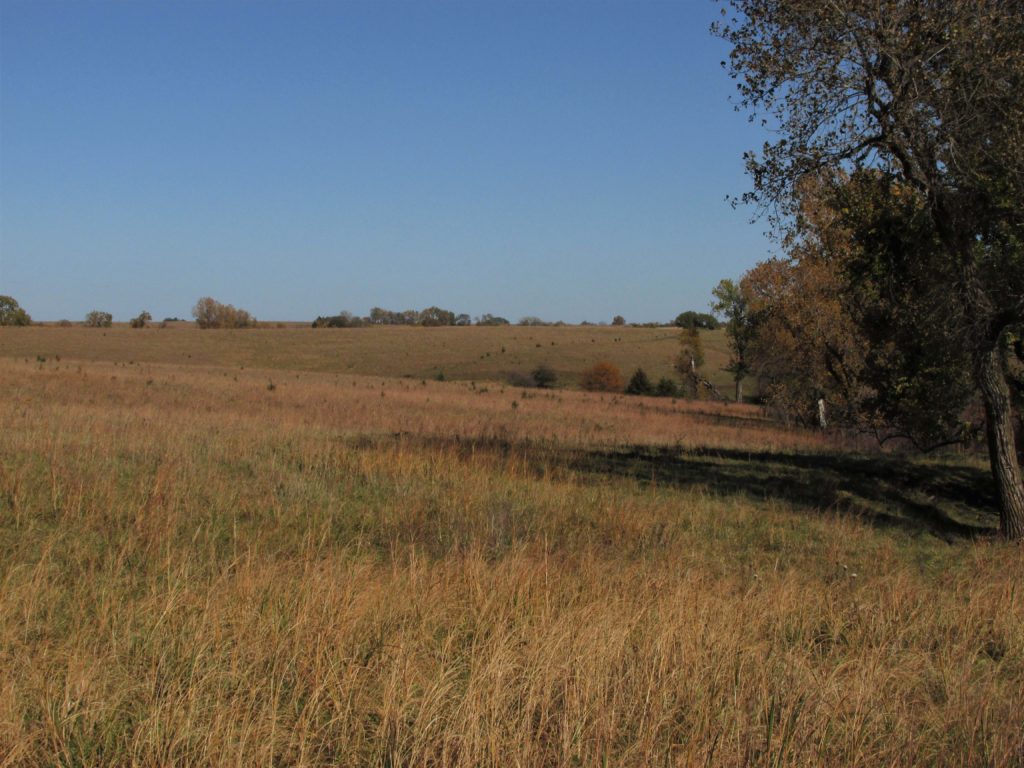 For many years, the University utilized the prairie for grazing research, while surrounding grassland was increasingly converted to cropland, making this one of the largest remaining tallgrass prairies in Gage County. Overall, 98% of tallgrass prairie in Nebraska has been lost. As research at the prairie waned in recent years, the University leased the grass for grazing. So as part of an overall plan to conserve this prairie complex, it was decided that the leased acres should be returned to private ownership. Approximately 140 acres will be retained by the University and managed by the Center for Grassland Studies.
In implementing this plan, the University wanted to honor the intentions of Dwight Dalbey before any land was sold. This was accomplished through the conservation easement, which keeps the grass right-side-up along with a diverse assortment of forbs, including New Jersey Tea and Leadplant – indicators of good forb diversity. Grassland wildlife will also be sustained by the prairie, including numerous regal fritillary butterflies – a Tier-1 At-risk species – that have been observed on the property. By maintaining the availability of forage, local cattle production and agriculture will be sustained as well.
If one ever doubts the power of words, consider the words of Dwight Dalbey, which echoed across three quarters of a century, resulting in forever protection for his family's beloved prairie.