When Loy and Jean Baumann received a unanimous vote of approval from Keith County, for their 240-acre conservation easement on the north side of Lake McConaughy, Loy naturally thanked the Commissioners for their support.  While counties in Nebraska generally approve conservation easements as required under state law, it is somewhat unusual for a county official to voice their personal support in a public meeting.  So it was a bit surprising when one of the Commissioners responded to Loy by saying, "Thank you!  You are doing a great thing."
To Loy and Jean, the truly great thing was finding a way to honor Loy's father, who had always wanted to conserve this last vestige of the family ranch as a refuge for wildlife, since much of their land had been submerged under the lake.  As ranches continued to be lost to subdivision and development after construction of the lake, it solidified Loy and Jean's resolve to make sure it did not happen on this land that meant so much to Loy's father.  As a result, Loy and Jean generously donated a conservation easement to the Nebraska Land Trust in December of 2017.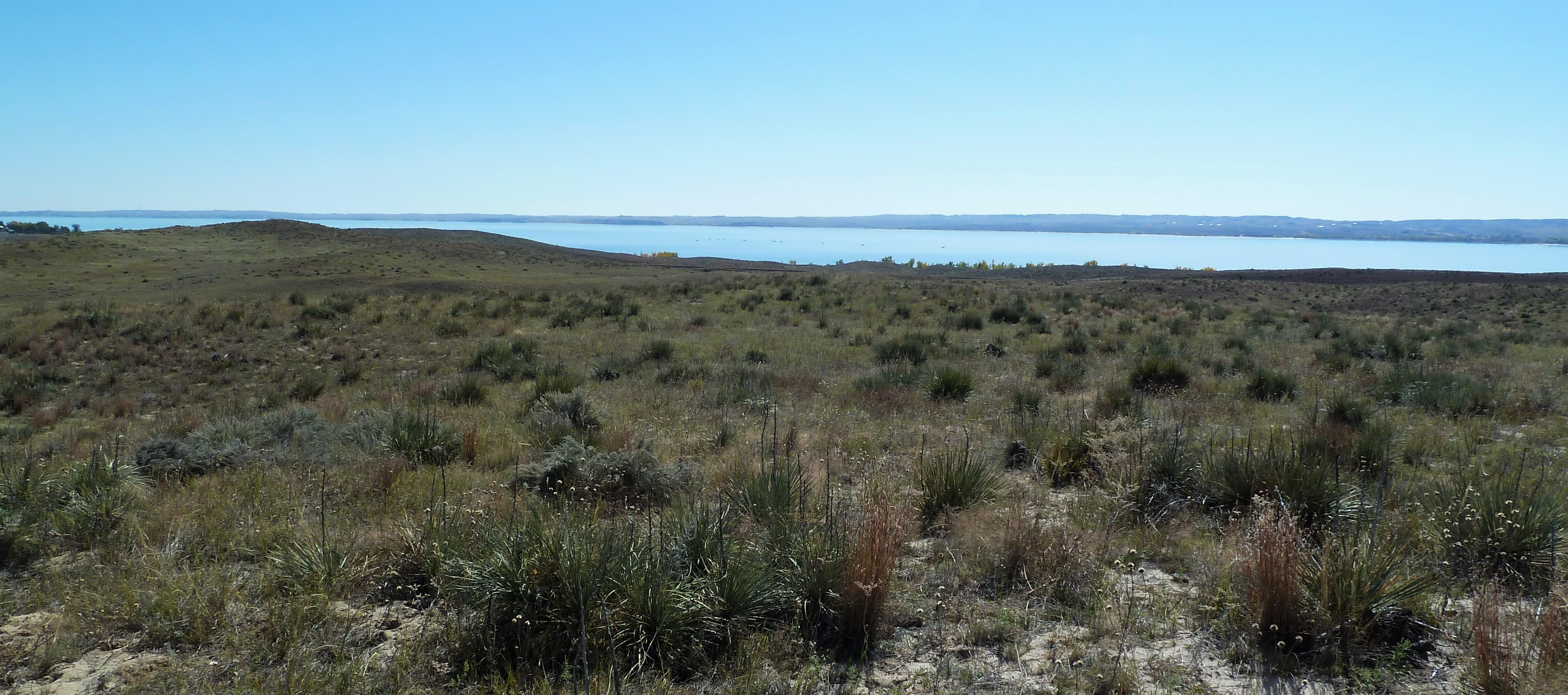 As Loy explained it, "Dad told me many years ago, he wanted to preserve this land…so it could never be developed.  I told him that someday this parcel of land would be worth a million dollars for development.  I was right and he was right, but he won.  Money is not important when preserving the natural beauty that God created."
In thinking about their legacy of conservation, Loy pointed to "A small creek that runs through this land, the deer and other wild animals that live on the land.  The small bank where shells and remains of the past are embedded.  If it were to be developed, this magnificent beauty may have been destroyed."
While it may seem unusual for a county official to vocally support conservation over development in a public forum, it was perfectly in keeping with the Keith County Comprehensive Plan.  Recognizing that "strip development" along Highway 92 poses a threat to the rural character of the area, the Plan includes an entire section devoted to Lake McConaughy.
In this section, the Plan recognizes that "Development along the corridor should avoid a continuous strip character. It should include a rhythm of development and open space to preserve the open character of the land…The best balance between the need to develop and the value of maintaining open space and rural character can be achieved by…maintaining significant stretches of open space (and) agricultural land…Continuous 'strip' development, most severely compromises rural character by preventing travelers from seeing the land."     
As the largest, private undeveloped parcel left on the north side of the Lake between its shoreline and Highway 92, with more than a mile of frontage on the highway just west of Lemoyne, the Baumann Conservation Easement is a significant step in toward the county's stated goal.  Thanks to Loy and Jean, travelers will never be prevented from seeing the land or the lake as they drive by.  Instead, they will see nothing but Sandhills prairie and the blue waters of Big Mac just beyond.  Less obvious will be the tribute to Loy's father, who wanted to make sure that the land provides a forever home for Sandhills wildlife, instead of second homes for people.