Nebraska Land Trust (NLT) is proud to partner with Brent and Janet Steffen to conserve their nearly 6,000 acre ranch in Thomas County.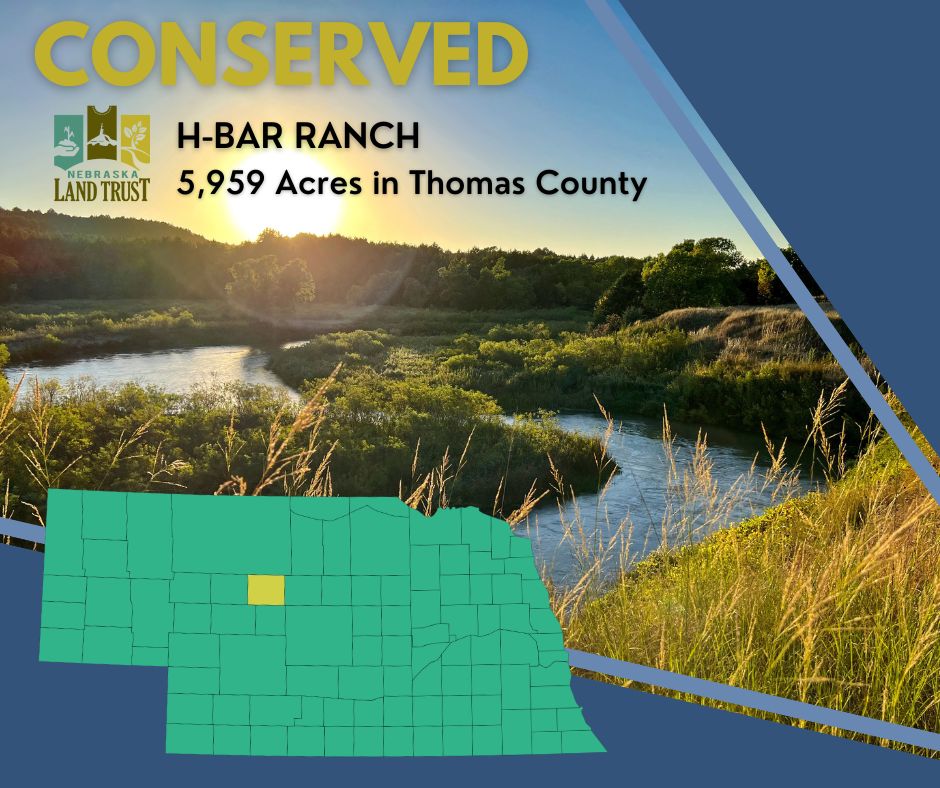 This sandhills ranch was originally homesteaded by a friend of Buffalo Bill and is featured in the book "The Horseshoe Bar Ranch" by Roe Black.
With 4 miles of frontage on the Dismal River, this ranch was at high-risk of being developed into cabin sites. It is our largest single conservation project completed by NLT to date, and it also adjoins another easement which has created a contiguous 10,000 acres of protection. NLT has now partnered with 45 families in 22 counties to conserve 38,653 acres across Nebraska.
A special thank you to Brent and Janet for conserving this important piece of Nebraska history and agriculture for the many generations to come.
Stay tuned as we continue working to conserve our agricultural, historical and natural resources.