July 7, 2023
Nebraska Land Trust (NLT) is proud to partner with Deborah Twombly, Victoria McGoldrick and Christina Robb to conserve their family farm.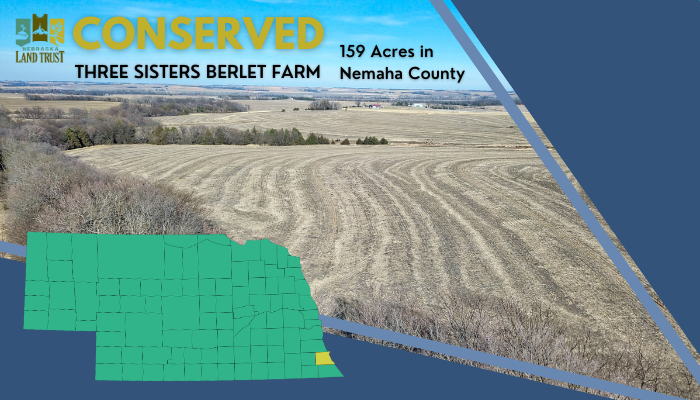 The farm has been in the family since the late 1800s when their grandfather, Peter Berlet, purchased the farm.
The farm boasts prime soils and two spring-fed streams that run into the Little Nemaha River.
NLT has now partnered with 47 families in 23 counties to conserve 47,372 acres across Nebraska. A special thank you to the Berlet sisters for conserving this important piece of Nebraska agriculture and natural resources.
Stay tuned as we continue working to conserve Nebraska's agricultural, historical and natural resources through education, partnering and permanent conservation.