Nebraska Land Trust is proud to partner with the Turkey Creek Preserve Foundation to conserve an additional 317 acres in the existing Turkey Creek Preserve.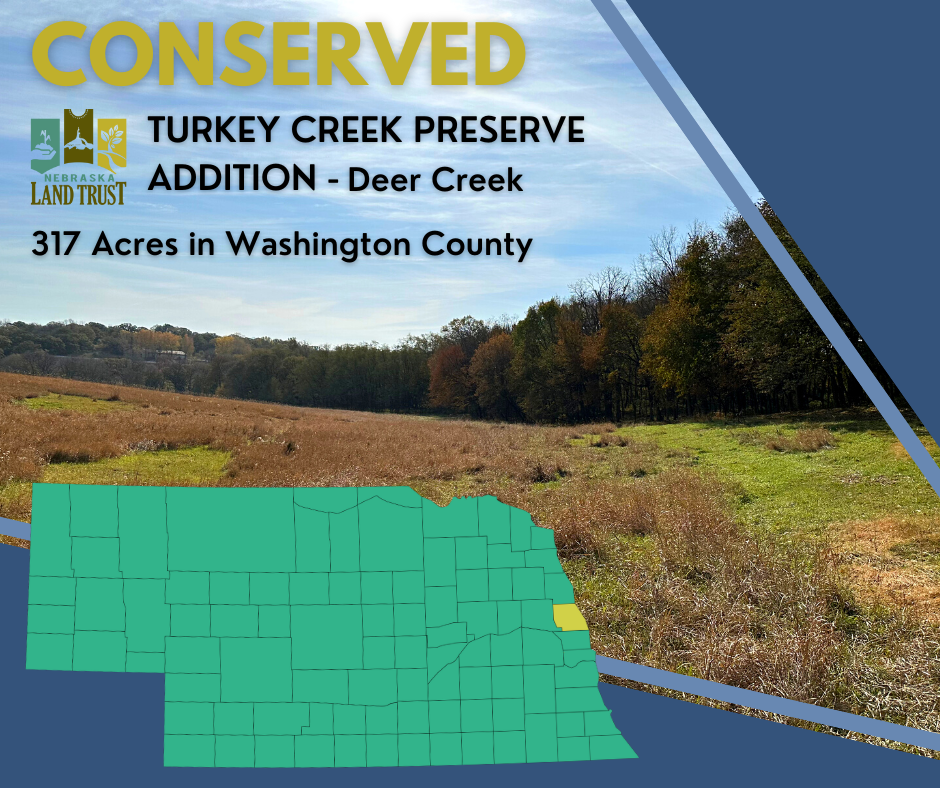 This new "Deer Creek" addition is a continuation of the vision of Mary Lou Chapek that is nearly 25 years in the making. Mary Lou's affinity for nature and desire to conserve it for the future has created a contiguous parcel of nearly 1,000 acres previously fragmented by subdivision into smaller parcels.
"I have devoted over 20 years of my life and much of my hard earned resources to preserving this beautiful place for the generations to come."
NLT has now partnered with 45 families and land stewards in 22 counties to conserve 38,970 acres across Nebraska.
A special thank you to Mary Lou for conserving this important piece of Nebraska's natural resources. Click HERE to learn more about Mary Lou and the story of Turkey Creek Preserve.
Stay tuned as we continue working to conserve Nebraska's agricultural, historical and natural resources through education, partnering and permanent conservation.